Poetry
Autumn in Hampstead Heath
On 2020 November 12th by monty
Today I visited the Heath,
Came to ask how it was doing,
See if it was lonely.
But the Heath in autumn is far from lonely.
Though the picnics and ice cream vans of the summer are gone,
The many walkers, retrievers, terriers, and setters remain.
Couples cling to one another, all the closer-knit to keep warm,
The smiles on everybody's faces, season to season, just the same.
A woman wrapped in half a dozen scarves stops her bicycle to watch some birds,
Herons stalk the ground, having returned from pilfering fish from regents park's zoo.
The open ground so thick and slick with mud that people fill the footpaths in herds,
Squirrels search the fallen leaves like tiny grey detectives looking for clues.
I took to a bench outside Kenwood, where the woods are my ken,
I traced the sun's journey through the thinning canopy, as I remained still,
Sitting there as the great blinding ball rose and began to fall again;
The world moved around me like the steady turning of a mill.
The true shame of autumn here is that sirens and motors are more easily heard,
The idyllic soundscape of nature no longer protected by the treetops' bounty,
The clear chill in the air, better able to carry a footstep's rustle or a spoken word,
The illusion betrayed, that this natural wonderland sits amidst a sprawling city.
I rose groggily and walked, through long-cuts and diversions, to the hollowed tree,
I found myself falling in love with every step I took,
And then again I sat a while, breathing the late afternoon around me,
Gazing my eye over the golds and greens, as though reading my favourite book.
And oh, the people who passed! I witnessed new friendships blooming,
Overheard nostalgic memories recited, laughed with dogs and their families.
Here it would be hard to believe that the world was so divided, so full of doom.
Here there is no prerequisite to join in, to find peace, to converse with the trees.
Today I visited the Heath,
And it asked me how I was doing.
I'm fine, I replied, Despite the world outside,
And with you here, I am far from lonely.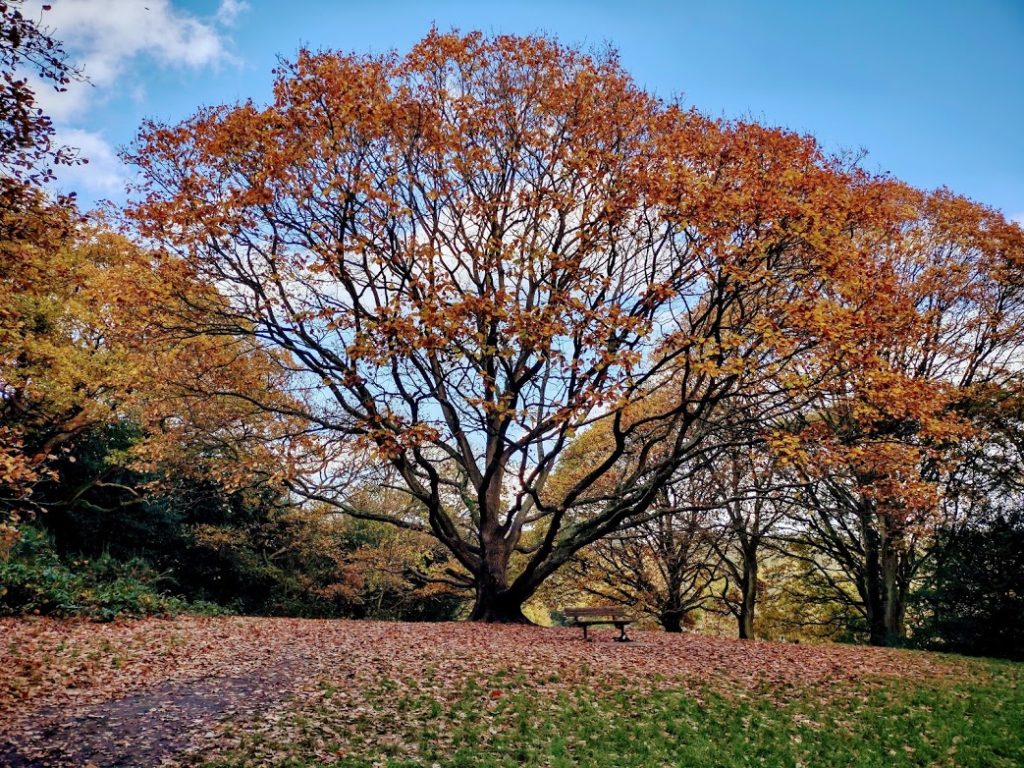 Calendar
September 2021
M
T
W
T
F
S
S
1
2
3
4
5
6
7
8
9
10
11
12
13
14
15
16
17
18
19
20
21
22
23
24
25
26
27
28
29
30